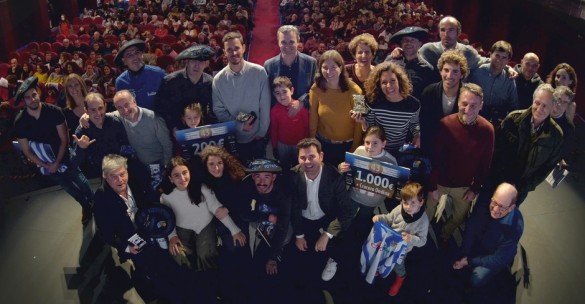 We show you in photographs a summary of the best moments experienced, both in the Cycle and in the Txikiciclo for...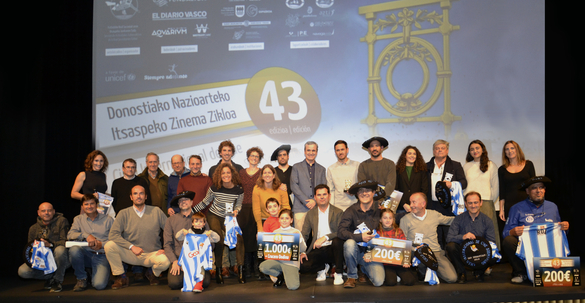 Yesterday we closed the 43rd edition of the Donostia - San Sebastián International Underwater Film Festival with two...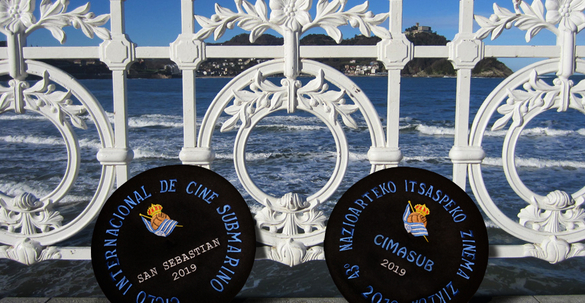 As every year we are fortunate to receive the visit of the most prominent professionals in the underwater image...
The 43rd edition of the San Sebastian International Underwater Film Series was presented this morning. Organised...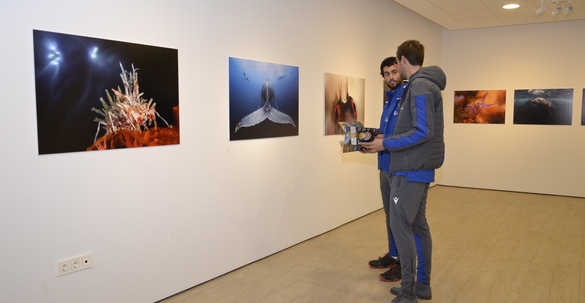 From 8 November to 8 December at the AQUARIUM, the Exhibition of the best photographs submitted to this year's...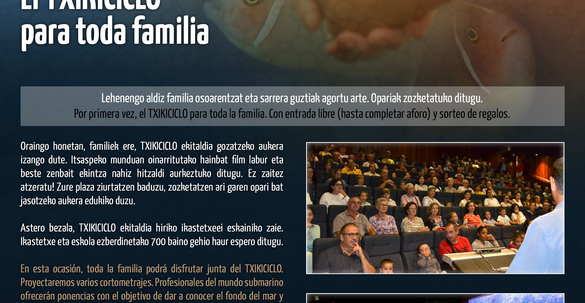 In the Aquarium Auditorium in Donostia-San Sebastián on 16 November from 12:00 to 13:30. Free admission to all...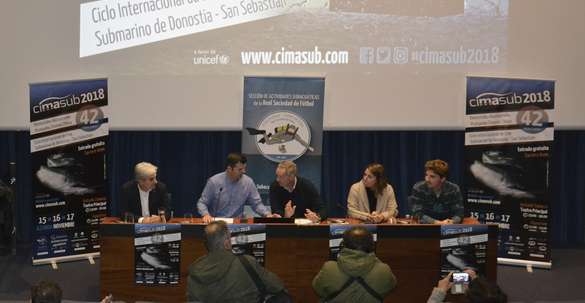 On November 12th at 11:30, right after the Txikicycle session, the press conference will be held in the Aquarium...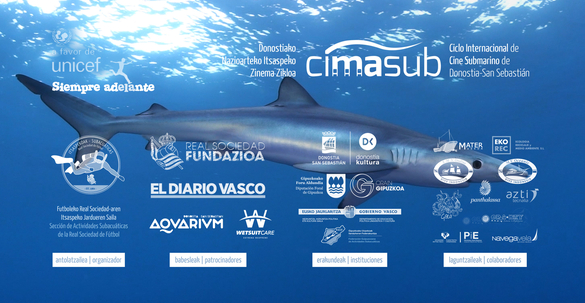 From the Underwater Activities Section of the Real Sociedad de Fútbol, as organisers of CIMASUB, we would like to...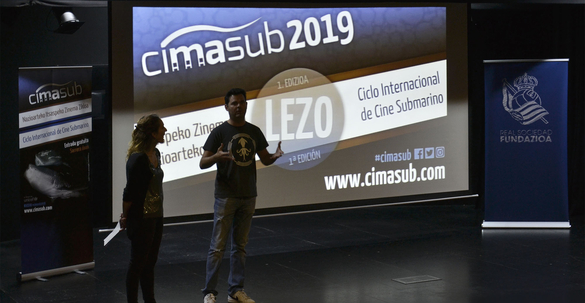 This Saturday last session of the 1st edition of the International Underwater Film Series of LEZO, the CIMASUB 2019,...
We are launching the promotional spot of CIMASUB 2019 and we encourage you to share it with all the lovers of the...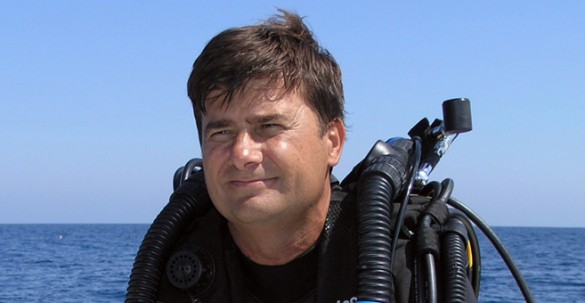 This year Rafael Herrero Massieu, a great friend of our International Underwater Film Series, will visit us during...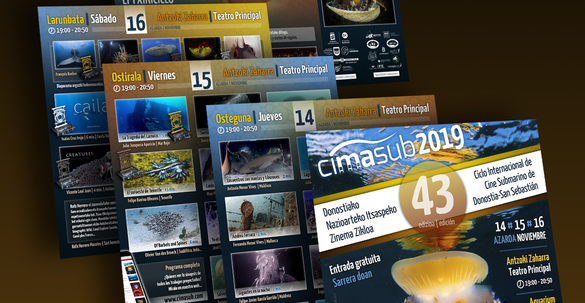 We invite you to take this fantastic underwater journey with us on the 14th, 15th and 16th at the Teatro Principal...